Testimonials from international students

We know it can be hard making the decision to go study abroad when you don't know enough about the country or city that you might be moving into or if you are not sure about whether the school or programme you are interested in is good enough. That is why we think there is nothing better to clear that up for you than having real students say how it has been studying and living in Aarhus for them. In this occasion, we have three students from Business Academy Aarhus sharing their insights about these topics.
Kinga is a 22-year-old student from Poland, currently studying Economics and Business Administration
"It's fair to say that studying at Aarhus University has been a great change for somebody like me, who finished her AP Degree at one of the Aarhus academies. After graduating from my AP in Marketing Management, I decided to continue my education by taking a Bachelor Top-up degree at Aarhus University (campus of Aarhus Business School) instead, hoping for more theoretical background and more academic atmosphere.
Aarhus University, which is rather high in university rankings, definitely lived up to my expectations regarding those two aspects I was looking for. The amount of workload is relatively high,  yet it is always divided into lectures, tutorials and home assignments. While the first ones fulfill my desire for more theoretical background on subjects, the latter ones let us practice whatever we learned. It is worth mentioning that the majority of tutorials are delivered by older (usually Masters) students. It is doable to combine studies with work and additional activities, because in the majority of cases you do not have surprise tests or obligation to be extremely active during lectures. Attendance is not usually checked as the university trusts you have your own responsibility to go, be active and be prepared. As a busy person, I greatly value this freedom and the fact that we are always given some period off to study for tough exams. This is my experience only as a Top-up student but I think that full Bachelors must have it even harder.
I also believe that the positive atmosphere around my campus (and as I've heard, around different campuses and departments as well) is what makes this university a really nice place to go to every morning."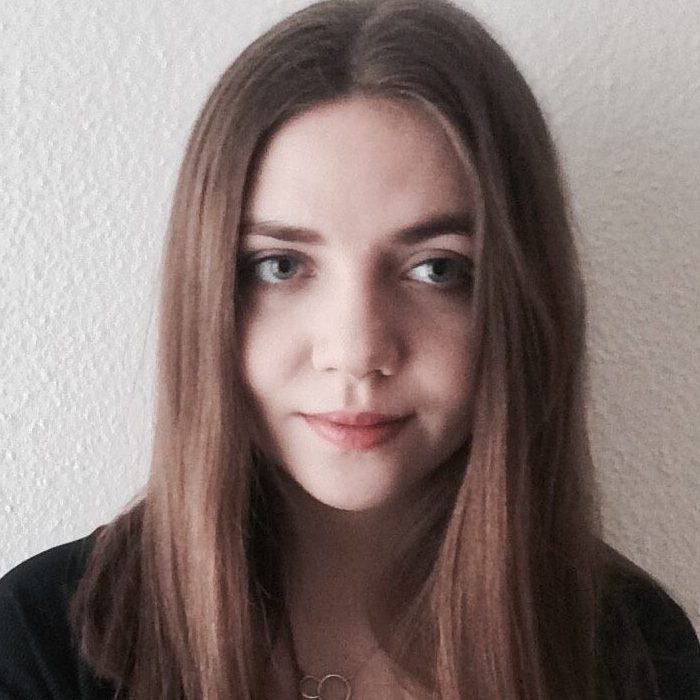 Honorata is a 23-year-old student from Poland, currently studying Digital Concept Development.
How did you take the decision to come to Denmark? Are you satisfied?
I was studying Mathematics in Poland when I went to Randers, Denmark during my 3-month summer holiday to earn some money. After that, I came back to Poland to continue my studies at the University of Gdansk. When I finished, the decision about going back to Denmark for a longer period was easier for me because my boyfriend was already living there.
I am happy that I decided to study in Aarhus, because it was an opportunity for me to compare schools in different countries as well as to work in a multicultural environment.
    What do you think about studying in Aarhus? What are the strengths and weaknesses in your opinion?
For my AP Degree, I studied Marketing Management and now I am currently studying the top-up on Digital Concept Development. I found it more useful and practical than in my home country. There are a lot of real cases given from different Danish companies which helps to practice the knowledge gained during the studies. I my opinion, this is a strong strength. Another thing I like is that most of the time we work in teams. I consider a weakness that sometimes we don't get more challenging academic knowledge.
    What did you find the most difficult about studying and living in Aarhus?
One of the most difficult part is to find an apartment to rent. It is a huge problem in Aarhus. When I started the studies, it was my first time in a multicultural environment -people in my class were from 13 different countries. All of them had different habits and perception about studying. It influenced the teamwork, but after some time, we got to know each other and it become much easier to work together.
  Do you have your favorite places in Aarhus? What would you recommend for students in the city?
I like reading, so one of my favorite places in Aarhus is DOKK1 -one of the most modern libraries in the world. It is also a good place to work on the group projects and get some inspiration. There are a lot of interesting bars, cafes and restaurants in the city with a broad price range. It is difficult to choose the best, but I would recommend 'Street Coffee' and 'Aarhus Street Food'.
Przemek is a 27-year-old student from Poland, currently studying Automotive Technology.
When did you decide about studying in Denmark? Do you think that it was a good decision?
I came to Denmark in 2012 to work. After one year, I started to search for interesting studies. I first applied for studies at Aarhus University in Herning, but the problem was connected to the English language certificate. After that, I changed my job and I had to move to another city: Aarhus. I decided to start the Automotive Technology programme at Business Academy Aarhus. I could take my English test directly at school and I had my interview through Skype. I think, it was a good decision to start studies in Denmark, but I'm not sure that Automotive Technology was the best possible choice I could have taken.
    What is your opinion about Automotive Technology program? Is the program connected to your expectations?
In my opinion, there is no balance between theory and practical knowledge. We waste too much time on irrelevant activities, which don't give us any true experience like changing tires. This program is still a very "young" one.  There is a plenty of space for improvement, both in the theoretical and practical part of it.
On the bright side, I can say that we have some well-equipped facilities. We can work on for example: Porsche, Volvo and formula Ford and Renault bolides. There is also a dyno, which gives us an opportunity to play with car's adjustments.
    What do you find to be the biggest challenge when you think about studying and living in Aarhus?
The biggest challenge for me was the language. I haven't been using English for a very long time because, when I came to Denmark I focused on learning Danish. This is the reason why I had some problems with spoken English, especially during classes when the teacher talked for hours about combustion and other technical stuff.  
    Would you recommend Aarhus as a place for students?
Yes, Aarhus is well known as a students' city. You can find students everywhere and that is a good thing. After a couple of weeks spent in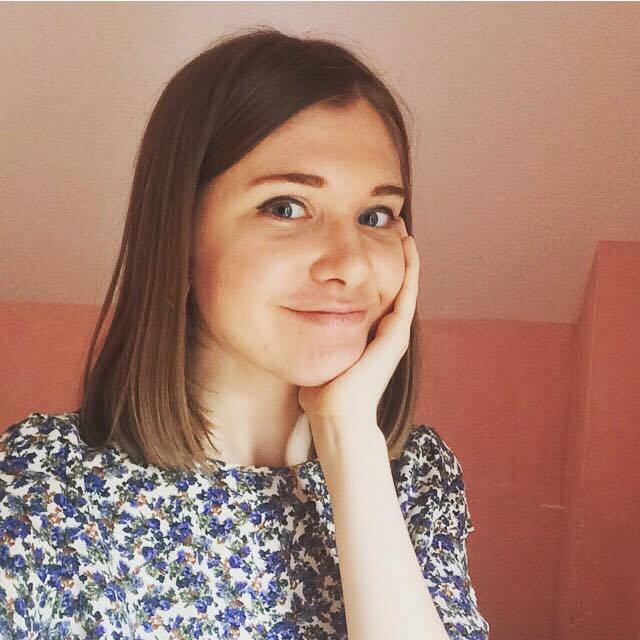 Cristal is a 22 year old student from Moldova. She has an AP Degree on Marketing and Management and is currently student the top-up on Digital Concept Development.
How did you take the decision about coming to Denmark? Are you satisfied?
Deciding upon your future is always a headache when you are in high school. I had always known that I wanted to do my studies abroad, but didn't have any specific place in mind. I was taking into consideration France, since I thought it provides a professional study environment, but Denmark came as a second option that short after, took lead. This is mainly because of the big number of programmes it provides to the students. Moreover, I find the Scandinavian education proper for preparing good specialists: here you learn less theory and have plenty of practical activities. We even have company visits and real business cases, with face to face client meetings and that is great.
What do you think about studying in Aarhus? What are the strengths and weaknesses in your opinion?
I used to study in Horsens, Denmark which is a very small town. Though I was happy with my studies, the city was way too boring for me when it came to student life. I think in this sense, Aarhus is much better. It is even called the students' city. And it deserves this title. Here you have plenty of cafes to go if you want to read something outdoors, lots of cultural places, nice parks and plenty of clubs for the

white

nights after the exams. It is just perfect! The traffic in the morning is the only weakness that comes into my mind

☺ 

What did you find the most difficult about studying and living in Aarhus? It is always difficult to start a new life in a new city. What bus should I take?, To whom should I ask when I have questions?, Where will I sleep? All these are the typical questions which worries all of us in the first year of studies. Making friends can be a challenge, as well, but the universities in Aarhus have many international classes, where all feel as strange as you do, and one can make friends easier and enjoy the city attractions.